Peggy Jane Triulzi
Founder, Family Consultant, Executive Director
Peggy Jane Triulzi has a Bachelor of Arts in Early Childhood Education from the University of Florida (pre-K through 6th-grade certification), with additional Masters course work in infant development and parent education. Peggy Jane has been involved in Waldorf education for over 20 years. She continues to strengthen her education by attending Waldorf conferences and lectures whenever possible in order to stay current in meeting the needs of today's children, and to bring this to our school community.
Peggy Jane is the mother of two daughters who bring much joy to her life. When not at Country Day you can often find her volunteering at her daughters' school. Family life is filled with caring for their many animals and plenty of camping adventures.
Rachael Smith
Head Teacher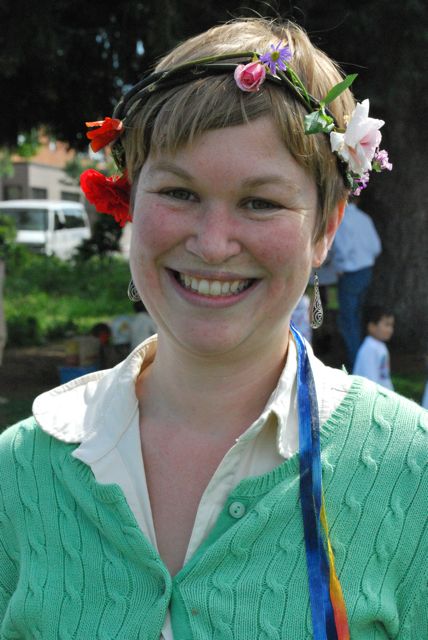 Rachael Smith grew up in a large family. Her mother was a Waldorf-trained teacher, and so, Waldorf education has been a part of her life since childhood. Rachael has always enjoyed children, and she knew she wanted to be a teacher from a very young age. She received a B.A. in English Literature from the University of California Santa Barbara. She also has a Post Graduate Diploma in Education with an emphasis in Special Needs from Hong Kong University. While living and teaching in Hong Kong, she also attended Waldorf teacher-training courses for the early years. Rachael is currently pursuing a Master of Arts degree in Waldorf education at the Rudolf Steiner College. She has been teaching for eight years and is in her seventh year at a Waldorf preschool/kindergarten. Rachael has been at Country Day Little School since September 2009. She enjoys learning about other cultures and has lived abroad in Edinburgh, London, and Singapore, in addition to Hong Kong. Between managing the classroom and working on her masters, Rachael doesn't have much free time, but loves to work in her home garden and read, and her greatest joy is caring for her nephews.
Kim Cassingham
Teacher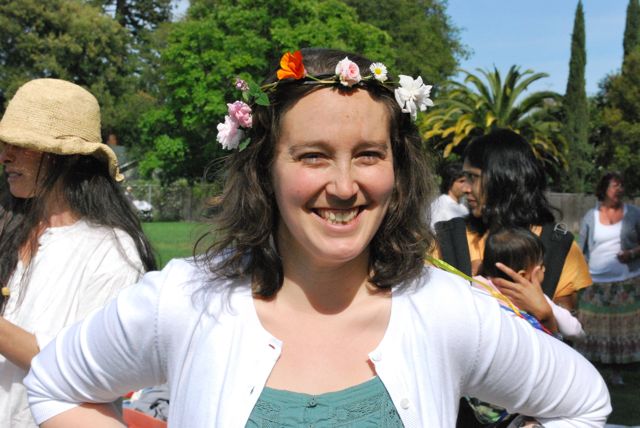 Kim Cassingham was born and raised in Palo Alto and attended Palo Alto schools. Kim has always been interested in caring for children and began her career as a nanny. Kim found her way to Country Day Little School through her friendship with Peggy Jane and has worked here as a teacher since 2006. She is currently pursuing a B.A. in Childhood Development and has attended many Western Waldorf Teachers Association conferences and workshops. Kim is an aunt of 15 years and finds peace, love and joy in her life through being in nature, cooking, music, reading, family, and of course children!
Robin Masciocchi
Teacher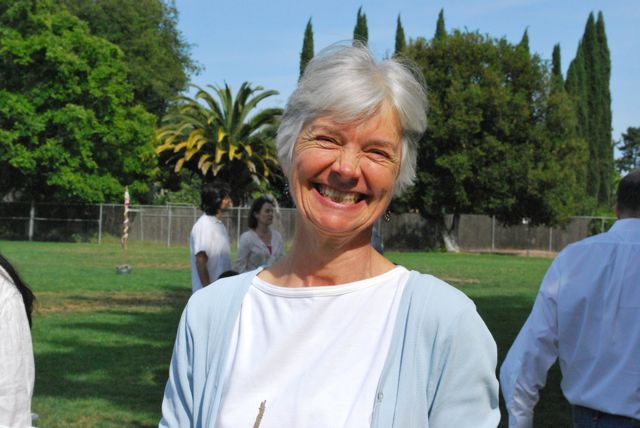 Robin Masciocchi grew up in a small Massachusetts town and has always loved working with children. She received a B.A. in Fine Arts from Swarthmore College, and an M.S. in Elementary Education from The Bank Street College of Education. Robin completed her Waldorf Teacher Training in 2008 at the Bay Area Center for Waldorf Teacher Training. Robin has taught grades from Kindergarten to high school and finds early childhood to be her passion. She began teaching at Country Day Little School in 2011, and it is a match made in heaven! Robin is the mother of two grown children, and she lives with her husband and her dog Brodie in a rural setting. She loves gardening, cooking, painting, felting, embroidery, knitting, writing, bird watching, hiking, and camping, not to mention dancing and singing!

Country Day Little School - 3990 Ventura Court, Palo Alto, California - 650-494-8044